PERSONAL TRAINING FOR YOUR BUSY SAN DIEGO LIFESTYLE
Based in San Diego, CA, Strong Made Simple personal training has been helping people build strength, fitness, and confidence since 2010. Our team of personal trainers simplify your fitness goals so you can enjoy all the best of San Diego.

You will achieve long term success by working with actionable steps to help you develop the skills and lifestyle that support your training goals. Our community of coaches, clients and other San Diegans provide continuing support with fun activities outside the gym in addition to your personal training sessions.

We want you to be your strongest, happiest, most confident self. Contact us today for your free consultation and to learn what Strong Made Simple can do for you.
ABOUT THE PERSONAL TRAINERS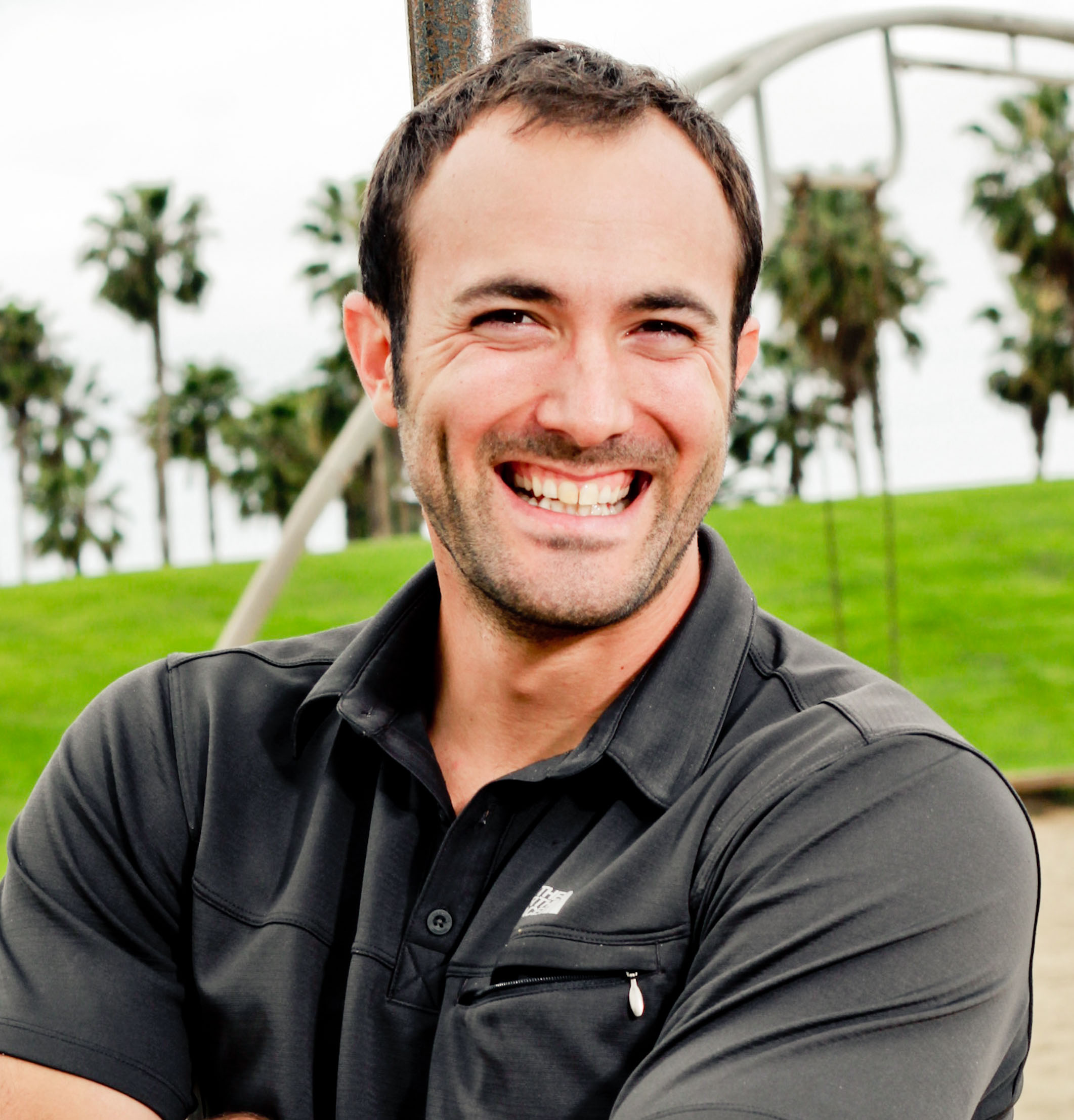 Owner of Strong Made Simple, Strongman, San Diego personal trainer, World Traveller, and Taco Connoisseur
Brian Tabor
Brian Tabor is a certified personal trainer with a B.S.E. in Sport Science from The University of Kansas and an M.S. in Exercise Physiology from San Diego State University (SDSU). While completing his masters degree, Brian interned with the US Navy SEALs' Tactical Athlete Program as well as with the athletics departments of SDSU, University of San Diego, and UC San Diego. He also earned the title of 2010 North American Strongman National Champion <175#, California's Strongest Man <200# in 2013, and competed internationally. He holds the following certifications: NSCA Certified Strength and Conditioning Specialist, HKC Kettlebell Instructor, Level 1 Functional Movement Specialist, ACE Certified Health Coach and more.

All that aside, Brian knows how to connect with people to distill the results you want down into actionable goals you can fit into your everyday life. He helps you focus on the process it takes to get a little better everyday, so you can live your life and experience sustainable results.

San Diego Native, Personal Trainer, Vacation Traveler, and Lover of Deadlifts and Squats.
Anthony Sawh
Anthony is a certified personal trainer that graduated with degrees from San Diego State University in Biology with an emphasis in Human Biology and Business Management.
When he started college at San Diego State University he developed a passion for exercise and strength training. During this time he was able to gain over 60 pounds, transforming himself from a scrawny 102 pound runner to a more resilient and well rounded 170 pound athlete. Anthony began working with Strong Made Simple as a client and now uses that experience and passion to help others reach their fitness goals as well.

You can count on Anthony to provide the knowledge, support, and accountability you need each day to help you reach your goals of a stronger leaner body.